Are you planning a memorable family vacation to the beautiful Boca Grande, Florida?
Look no further! You will discover the seven most fun-filled things to do in Boca Grande that both you and your children will love!
A tour we think you'll love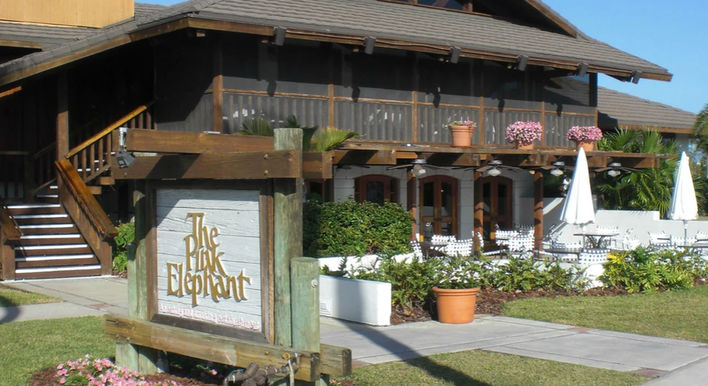 Tours From Boca Grande
From $350
View tour
From the scenic views from the Boca Grande Causeway to the iconic Boca Grande Lighthouse and family-friendly hotels, we've got you covered with the best itinerary for a memorable family adventure.
1) Book An Unforgettable Boat Tour Around Boca Grande
There is no better way to kick off your family trip than exploring the beautiful waters of Boca Grande.
Filled with plenty of marine life, your little ones will have a blast pointing out and coming close to dolphins and manatees.
If you want a guarantee to see dolphins, you should book with a renowned company like Matlacha Boating Adventures. The experts have a proven track record of seeing dolphins 95% of the time.
Book our tour from Boca Grande for the ultimate family experience. Indulge in a beachside retreat at Pelican Bay, embark on a thrilling tubing adventure in Pine Island, and uncover the captivating Key Hole at Cayo Costa.
The tour is undoubtedly worth every penny!
2) Go Treasure Hunting At Gasparilla Island State Park
Gasparilla Island State Park has a wide range of activities to keep everyone entertained and smiling from ear to ear.
Being one of the top things to do in Boca Grande, engage in endless fun as you build towering sand castles, participate in exciting beach games, and embark on a shell-collecting journey with your loved ones.
Gasparilla Island is not just home to one park but also has other amazing parks worth visiting. Make your family trip extra special by exploring these other top spots:
Banyan Street

Boca Grande Community Park

Sam Murphy Park
3) Have Some Fun In The Sand At Boca Grande Beaches
What tops the list of the most fun things to do in Boca Grande, Florida? A day at the beach!
Boca Grande beaches are a true paradise for families looking for pristine shores and clear waters.
You'll feel like you have stepped into a postcard immediately after you step onto the sandy shores of Boca Grande. Spend your days building sand castles, getting tanned, and playing beach games with your family before the sun sets!
Don't forget to pack a picnic and enjoy a delicious meal with an ocean view.
The best part is the shallow beach waters make it safe for the little ones to paddle around and have a blast. Check out these top beach destinations:
Gasparilla island Beach

Boca Grande Beach

Boca Grande Pass
4) Dive Into Adventure At The Boca Grande Sandbar
You might have heard of the Boca Brande Sandbar Music Festival that occurs every summer, but this prime location offers more than a party location for thousands of people.
The hidden gem is a paradise for both adults and children, where you can let your kids splash around as you relax under the warm sun.
Make sure you pack your snorkeling gear; there is a colorful underwater world teeming with beautiful marine life waiting for you to explore.
Don't be quick to leave! Wait until the day winds down to witness the breathtaking sunset painting the sky with vibrant hues. This makes for a perfect backdrop to snap away lasting memories.
5) Explore Downtown Boca Grande Historic District
Wander through the historic district of downtown Boca Grande and get enchanted by the picturesque streets and beautiful architecture.
There are numerous quaint shops, galleries, and boutiques lining the street. So, you won't miss out on browsing through unique treasures, local artwork, or souvenirs to remember your trip to Gasparilla Island.
Near Boca Grande downtown is the Boca Grande Marina, so If you are looking for a fishing adventure, how about renting a boat from the Boca Grande Marina and going on a fishing expedition?
If the family starts feeling famished, these top-of-the-line Boca Grande restaurants are famous for a quick fix:
The Pink Elephant
Owned by the Gasparilla Inn and Club, one of the best Boca Grande hotels, offers the perfect spot to enjoy a memorable dining experience. With a stunning waterfront view, your family can enjoy local dishes and international inspirations that'll tantalize their taste buds. They also have a kid-friendly menu that will appease even the pickiest eater.
South Beach Bar And Grille
This is a casual spot where you can indulge in fresh seafood, sandwiches, and refreshing drinks.
Keylime Bistro Boca Grande & The Loose Caboose Ice Cream Shoppe
This family-friendly eatery attracts locals and visitors alike. The kiddos can enjoy delicious breakfast and lunch options, tasty burgers, and hearty sandwiches.
The Temptation Restaurant
The unique blend of American and international flavors makes this restaurant one for the gods! The menu caters to different palates, making it perfect for families.
6) Savor The Flavors At The Boca Grande Farmers Market
Located near the Gasparilla Island Lighthouse, add visiting the Boca Grande Farm and Fish Market to your list of Boca Grande things to do.
There is something for everyone at the vibrant market, from mouthwatering fresh produce to beautiful artisanal crafts.
You and your family can indulge in fresh fruits, veggies, delicious snacks, and even homemade treats. Keep your kiddos from the delicious pastries; one is never enough!
7) Climb Up The Port Boca Grande Lighthouse Museum
Get ready to discover a fascinating piece of history and have a blast with your loved ones at the Boca Grande Lighthouse Museum, also known as the haunted lighthouse.
As the oldest building in Boca Grande Florida, the museum will give you a glimpse of the rich maritime history of Gasparilla Island.
You will also learn the important role the Boca Grande Lighthouse played in guiding ships to the shore during the 18th century.
Finish off the adventure by climbing to the top of the Boca Grande Lighthouse for a breathtaking view of the island and its pristine waters.
If your family has history buffs, you might want to add these landmarks to your list of things to do in Boca Grande Florida:
Gasparilla Island Maritime Museum

Boca Grande Historical Society

Boca Grande Art Center
Plan An Exciting Family Trip To Boca Grande
Visiting Boca Grande on Gasparilla Island makes for a fun-filled family outing in Southwest Florida. From exploring the beautiful beaches to experiencing rich history and natural beauty, Boca Grande is truly a marvel.
The best part is that you can still enjoy Boca Grande if you are on a schedule. Book a hassle-free 3-hour cruise to Boca Grande with us and explore dainty shops, restaurants, and Boca Grande lighthouses.
Why wait any longer? Pack your bags, bring the whole family together, and head to Boca Grande for an extraordinary experience.